BEARD GROWTH OIL HOAX Exposed by Developer of LEGENDS BEARD™
SwitcHHat Staff
BEARD GROWTH OIL HOAX Exposed by Developer of LEGENDS BEARD™
A BEARD GROWTH OIL HOAX is afoot in the men's beard product industry, and it's getting worse by the day. But this HOAX isn't new, or even unexpected for that matter…because it seems men with beards are some of the most easily fooled buyers in the personal care business worldwide.
Now, since most of the human population possesses an extremely limited knowledge of chemistry, biology, physics, math and science in general, it's really unfair to blame it all on bearded men. And I am certainly not one to bash my fellow man, but rather, my hope is to educate them in the science of this industry…so they aren't continuous sucker buyers. But for five years now, I concede that our message IS NOT breaking through.
THIS IS NOT A CONCESSION POST HOWEVER!
You see, no matter how much we preach our message of scientific education for men's bearding, and more to the point how we use chemistry to develop effective formulas, the market as a whole still remains "closed off" to the message. In fact, we see more men every day engaging in the practice of "fighting to support" the claims of ineffective and hilariously superfluous beard oil concoctions, instead of getting boned up on the actual chemistry behind them. So clearly, the beard industry's marketing bullshit hype, is simply a more pleasant and delightful aroma than the stench of scientific truth we provide.
Of course, we're not going anywhere, and we'll never stop trying to reach men with the truth of science.
WHEN DID THE HOAX BEGIN?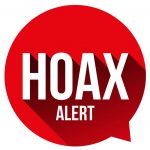 Back in 2014, when the beard product industry was still in its infancy, we began lab development of a new topical formula that would help men stimulate faster beard growth. That original formula saw beta trials in early 2015, with an alpha launch in mid 2015. At that time, we chose to release the formula, and it's whitepaper, on eBay where it seemed like a lot of men were seeking out beard products.
Being the first on eBay to launch a REAL SCIENTIFICALLY SUPPORTED beard growth formula, we saw our position rise to the top of eBay SERPS very quickly. For nearly a year and a half, our listings could be found anchored in the top five (5) slots on eBay, for the search term BEARD GROWTH OIL. As thousands of bottles shipped to anxious customers those first 18 months, we saw an amazing acceptance rate for men wanting to learn more about, and partake in, the chemistry behind why our formulas worked. It was inspiring.
Now we certainly weren't the only beard oil company on eBay in 2014, there were about 10-15 other purveyors of various oils pitching their goods. But certainly nobody with the science chops to develop an actual growth formula.
That all changed when they saw us grabbing market share at an alarming rate. So literally overnight, every one of these companies decided that by simply changing the titles to their listings, so that "BEARD GROWTH OIL" became the main keywords in their listings, they could "snatch up" more sales riding on our back.
IT WORKED!
With NO SCIENTIFIC DEVELOPMENT IMPROVEMENTS or ADDITIONS, NO LAB TRIALS, and frankly…NO CARE FOR THE SAFETY OF CONSUMERS, almost a dozen eBay beard oil sellers changed their listing titles overnight for the sake of a dollar. Just like that.
For those people who care less about the truth, they see this move as "smart" and "strategic", maybe even leaving it at the doorstep of "capitalism" and "the will of the free market". But we call it for what it is: FRAUD.
Again, like we said above, without people knowing what makes real science work, and what constitutes effective chemistry, well…THE FRAUD WILL CONTINUE. And it does.
Today, April 1st 2019, you can only imagine how far out of hand this fraud has gotten. There are now more than 10 times as many eBay sellers offering "BEARD GROWTH OIL" that isn't. Times eBay by 10 and you'll get an Amazon sellers number, and finally the amount of new pop-up website sellers for the phony oils are in mind-boggling numbers.
So the question nobody ever seems to ask, is whether the market is "better" or "improved" because of this growth, and I would say unequivocally…it's not!
BUT THEN AGAIN, THAT WOULD JUST BE RATIONAL THINKING ON OUR PART. WHO NEEDS THAT ANYWAY!

THE SILVER LINING FOR US!
With all this being said and known, the one thing that keeps us in the beard science game, are those thousands of customers/friends WHO DO GET WHAT WE ARE UP TO. Those men who appreciate the science and development we put into our formulations, men who count on someone to tell them the truth regardless of making a buck. This is why we exist, and it's what will always give power to our message.
As long as LEGENDS BEARD™ exists, our customers will know the truth!