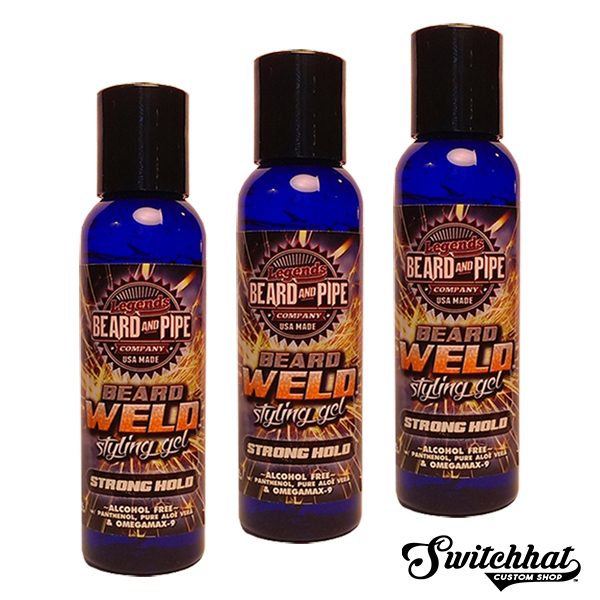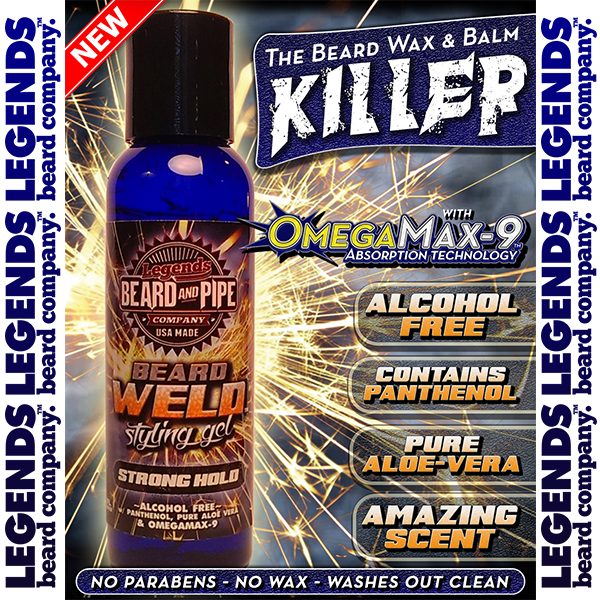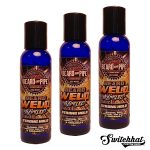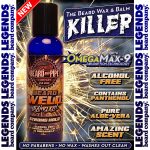 LEGENDS BEARD™ BEARD WELD CONTROL GEL MONTHLY SUBSCRIPTION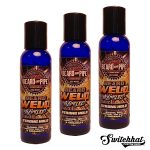 LEGENDS BEARD™ BEARD WELD CONTROL GEL MONTHLY SUBSCRIPTION
$22.00 / 30 days
$22.00 / 30 days
The POSEIDON beard growth formula was the first viably scientific growth oil developed in the USA in November 2015, then saw lab trials in early 2016.  Using the only existing and sanctioned scientific research in the area of essential oils and hair growth/regrowth science, the Legends lab expanded on that research to create the foremost beard growth and enhancement formula to ever be released to the public!
* FREE 2-DAY SHIPPING!
* Auto-Delivery Each Month!
* 30 Day Growth Supply + BEARD WELD!
* NO CONTRACT – Pause/Cancel At Any Time!

Description
Additional information
Reviews (0)
Description
BEARD WELD™ STYLING AND CONTROL SUPERGEL by LEGENDS BEARD™
Known as the Beard Wax & Balm Killer, BEARD WELD™ is the beard control and styling formula of the future! Easy to apply, healthy for beard hair, and then washes out instantly with plain water!
In an industry that still uses residue producing waxes, balms and butters, BEARD WELD™ is certainly the black sheep in the crowd. But as any advanced beardsman knows, the days of "Sha Na Na" are over, and no man anywhere should be putting a wax or butter based product on their beards…period.
Because unbeknownst to most wax and balm users, the products they are using are leaving a water-proof residue on their beards, thereby "prohibiting" the absorption of truly beneficial compounds into the hair shaft. The fact is, there are only three (3) ways in which this harmful residue is removed from the beard:
TIME. Over a long enough time, weeks in many cases, this residue will eventually wear off. PROBLEM: Most wax users apply wax or balm daily, so this never happens!
SOLUBILIZED BY WATER @ 140°. PROBLEM: Using water this hot will cause third (3rd) degree burns to your face, so DO NOT TRY THIS…EVER!
CHEMICALS. Wax and balm can be removed daily using caustic chemicals, but this is of course dangerous, and should never be an option.
DON'T BELIEVE US? No problem. If you're a wax or balm user, take a beard hair sample and get it to a lab to be photographed under an electron microscope, and let the truth be set free. Heck, for that matter, even a simple classroom microscope will do the job. Or, you can take our word for it, and trust that we've already done this for you! Your Choice!
But why is this a big deal anyway, having wax residue you can't get off coating your beard hair? Because beard hair, just like any body hair, can take up nutrient and moisture and expand its shaft up to three (3) times its normal weight and diameter. This is exactly why a beard, not coated and covered with wax, can actually be thicker, heavier, longer and fuller right out of the shower, due to the uptake of water.
By way of a technique we pioneered, called "Oil Locking", a master beardsman can easily and significantly increase their beard volume by up to three (3) times if they know the secrets (as well as which products to use and with what protocol). We covered this breakthrough technique in a great article you find here.
THE BEARD CONTROL SOLUTION: BEARD WELD™!
BEARD WELD™, no matter how many compounding applications you use, will not build up a residue that simple water cannot remove. And, BEARD WELD™ is healthy for the hair shaft, by way of natural aloe vera and the ever remarkable Panthenol. BEARD WELD™ smells great too, with its fresh and alive green apple aroma that's ever so slight.
Now, you can have The World's Best BEARD Control Gel, BEARD WELD™, Auto-Delivered Each Month, Including FREE SHIPPING With Our New Subscription Program!
Rest easy, your subscriptions can be paused, or even cancelled at any time…with NO LONG TERM CONTRACTS…EVER!
Make sure to check out our other LEGENDS BEARD™ products here >> LEGENDS BEARD™
Additional information
| | |
| --- | --- |
| Weight | .9 lbs |
| Dimensions | 10 × 6 × 4 in |
---
Only logged in customers who have purchased this product may leave a review.