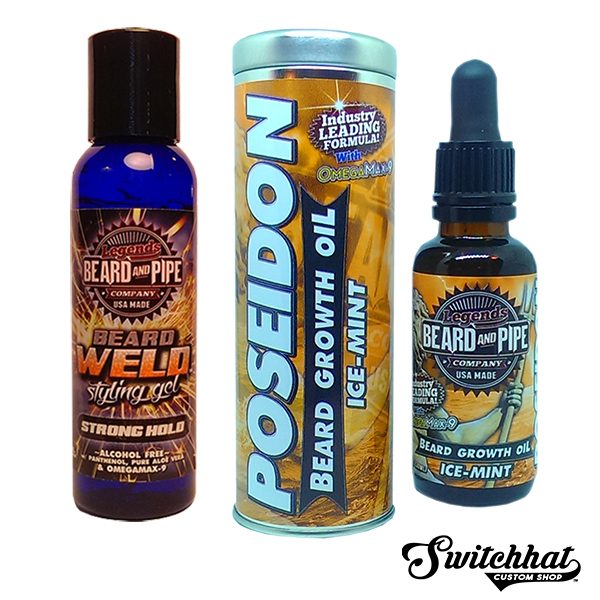 LEGENDS BEARD™ POSEIDON BEARD GROWTH OIL + BEARD WELD MONTHLY SUBSCRIPTION
LEGENDS BEARD™ POSEIDON BEARD GROWTH OIL + BEARD WELD MONTHLY SUBSCRIPTION
$22.00 / 30 days
$22.00 / 30 days
The POSEIDON beard growth formula was the first viably scientific growth oil developed in the USA in November 2015, then saw lab trials in early 2016.  Using the only existing and sanctioned scientific research in the area of essential oils and hair growth/regrowth science, the Legends lab expanded on that research to create the foremost beard growth and enhancement formula to ever be released to the public!

* FREE 2-DAY SHIPPING!
* Auto-Delivery Each Month!
* 30 Day Growth Supply + BEARD WELD!
* NO CONTRACT – Pause/Cancel At Any Time!